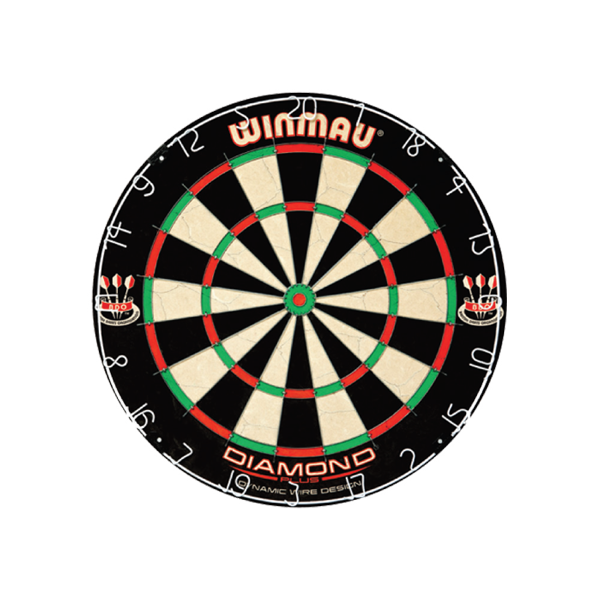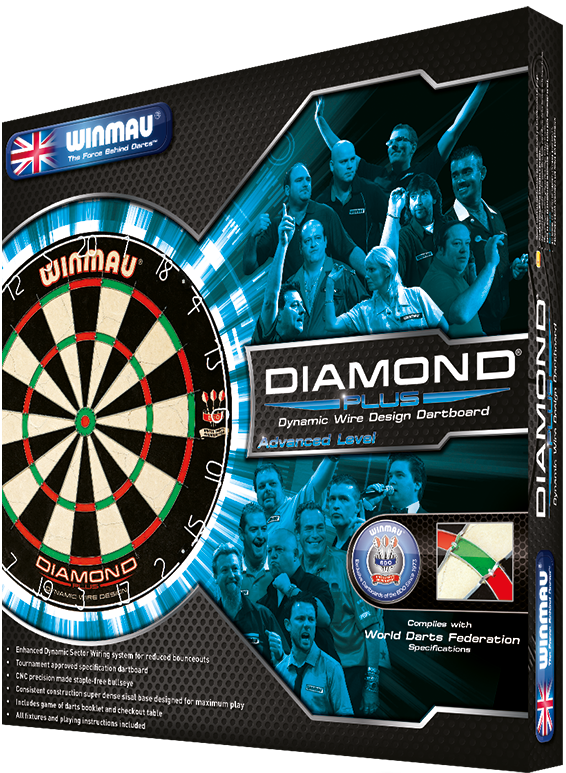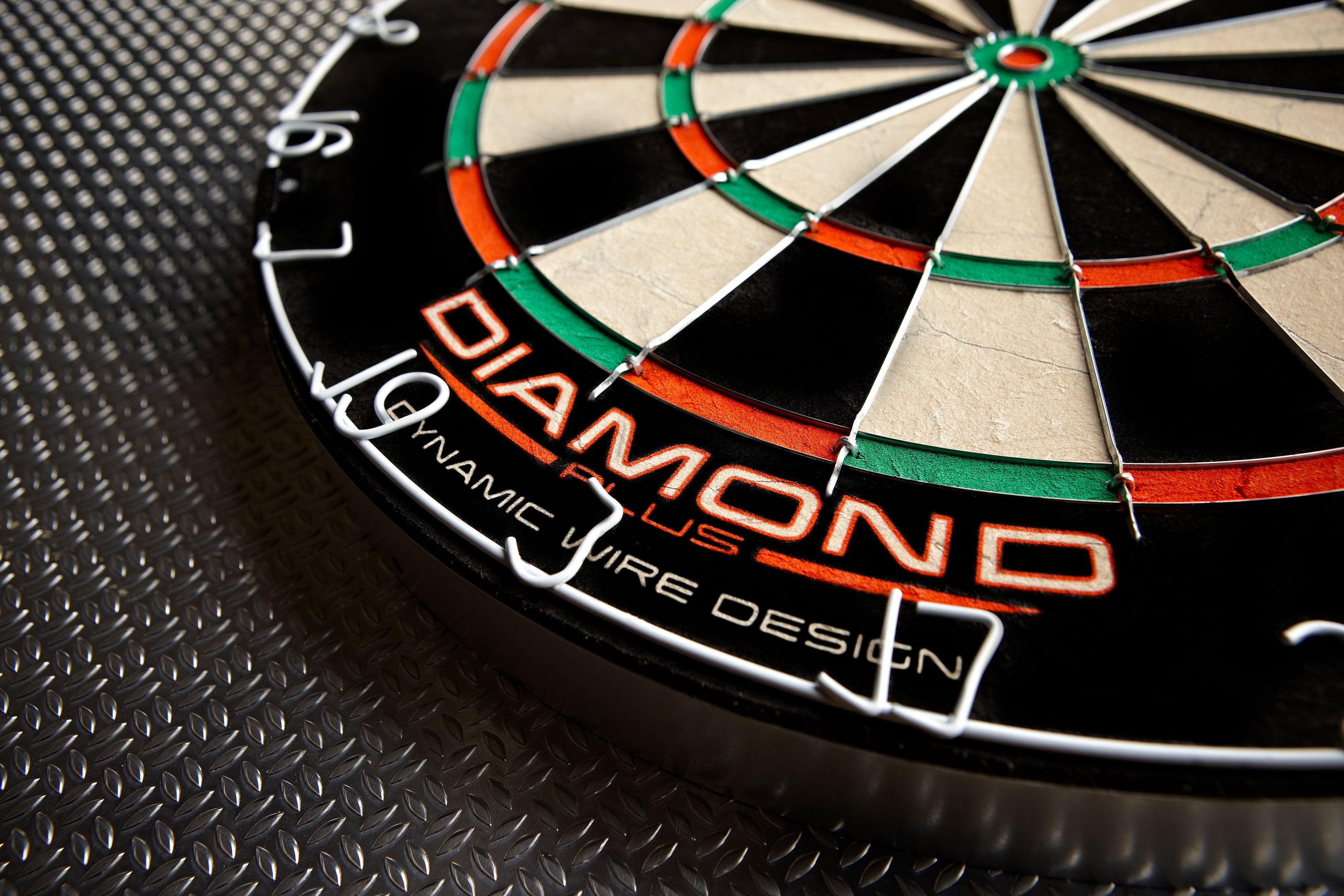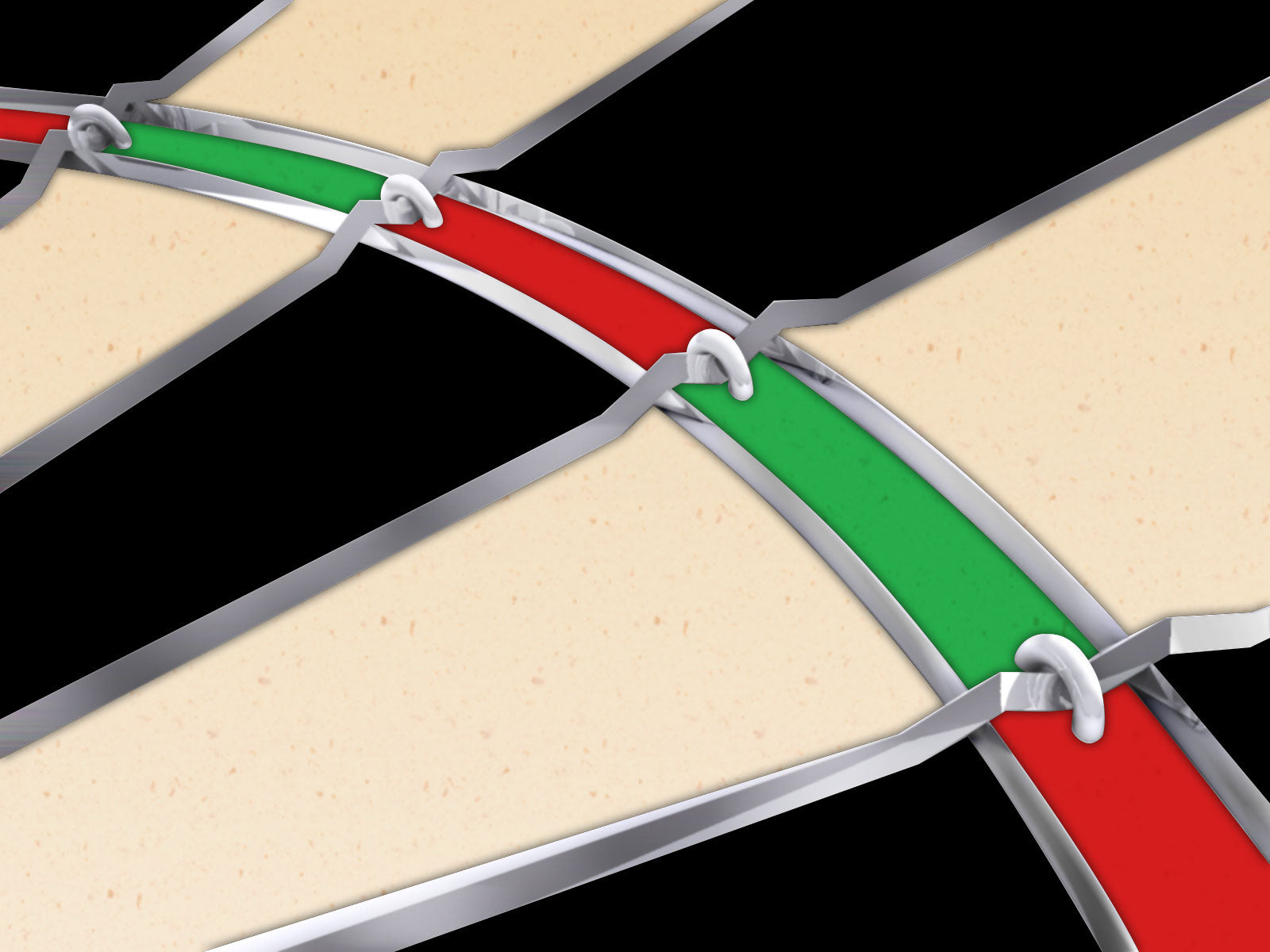 Share
Move over the image to zoom
Product Description
---
The Diamond Plus dartboard offers a wiring system that is leaner more refined and geared to modern darts performance at the advanced level. With dramatically improved playability and durability the Diamond Plus features a completely new high tensile Dynamic Sector Wiring system for reduced bounce outs.
The Diamond Plus is a tournament specification dartboard with a CNC precision-manufactured staple-free bullseye and consistent construction high visibility super dense sisal base designed for maximum play. The Diamond Plus is exclusively endorsed by the British Darts Organization and complies to World Darts Federation specifications.
Other unique features include an anti-glare number ring game of darts booklet and checkout table.
Dimensions: 450mm Diameter x 38mm Thickness